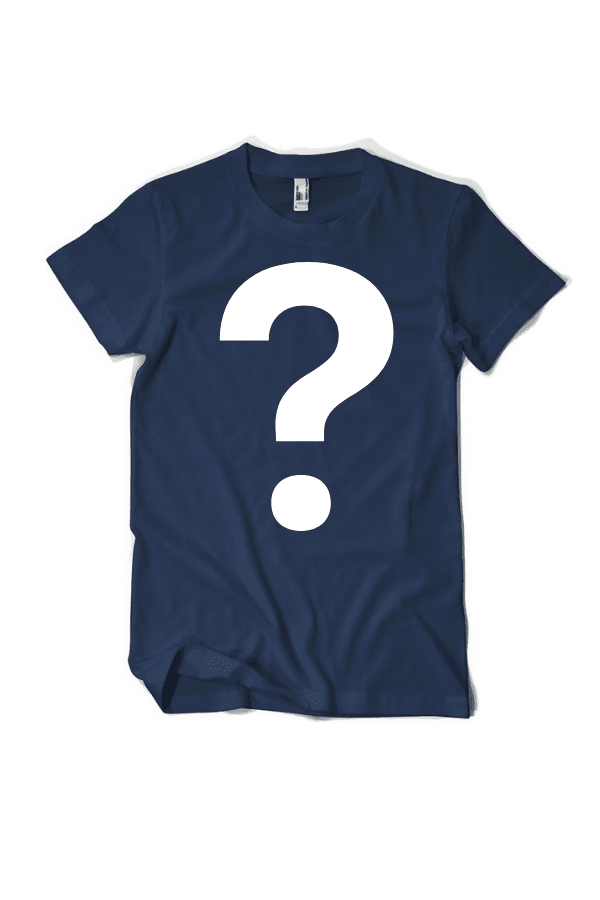 Mystery Shirt
*
The Mystery Shirt includes one surprise t shirt! It's a surprise design and you never know what you're going to get!
*Mystery items are NOT eligible for returns or exchanges. Requests for specific tees or multiple sizes will not be honored. 
*
UNISEX FITTING - STANDARD SIZING! / LADIES SIZING - STANDARD LADIES SIZING
*Incredibly soft, poly/cotton/rayon blend unisex t shirt.