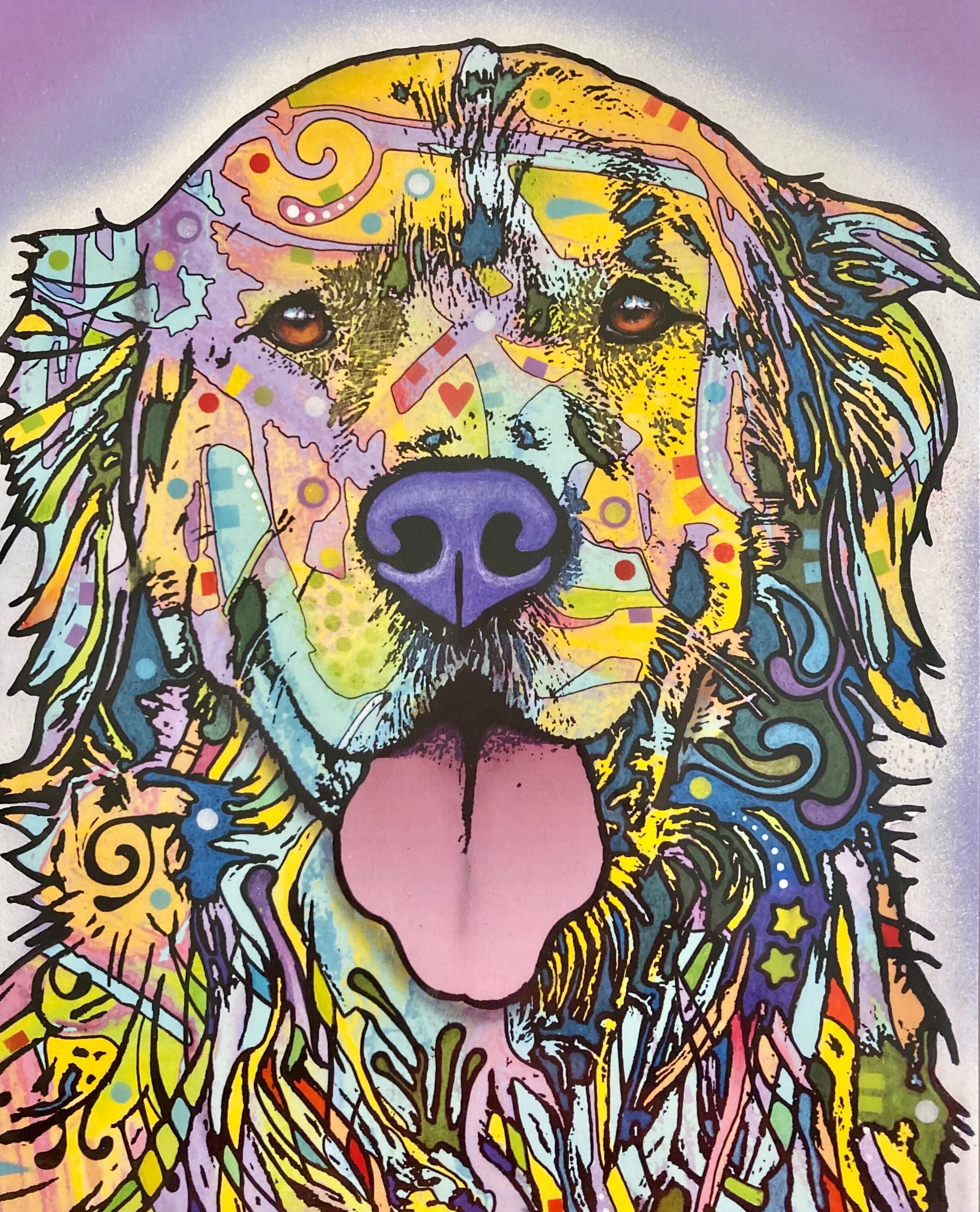 Golden Retriever Dean Russo Print
*ALL PROCEEDS DONATED TO ANIMAL RESCUE!
*GRAB THIS BEAUTIFUL, ALL AMERICAN DOG PRINT!
*Dean Russo is a Brooklyn, NY artist whose career as a fine artist has spanned over 15 years. 
Influenced by street art and graffiti, avid animal lover Dean Russo has no limits to his color palette. 
He drowns his portraits in colors, blending them in a way to give them life, added depth and a unique pop.