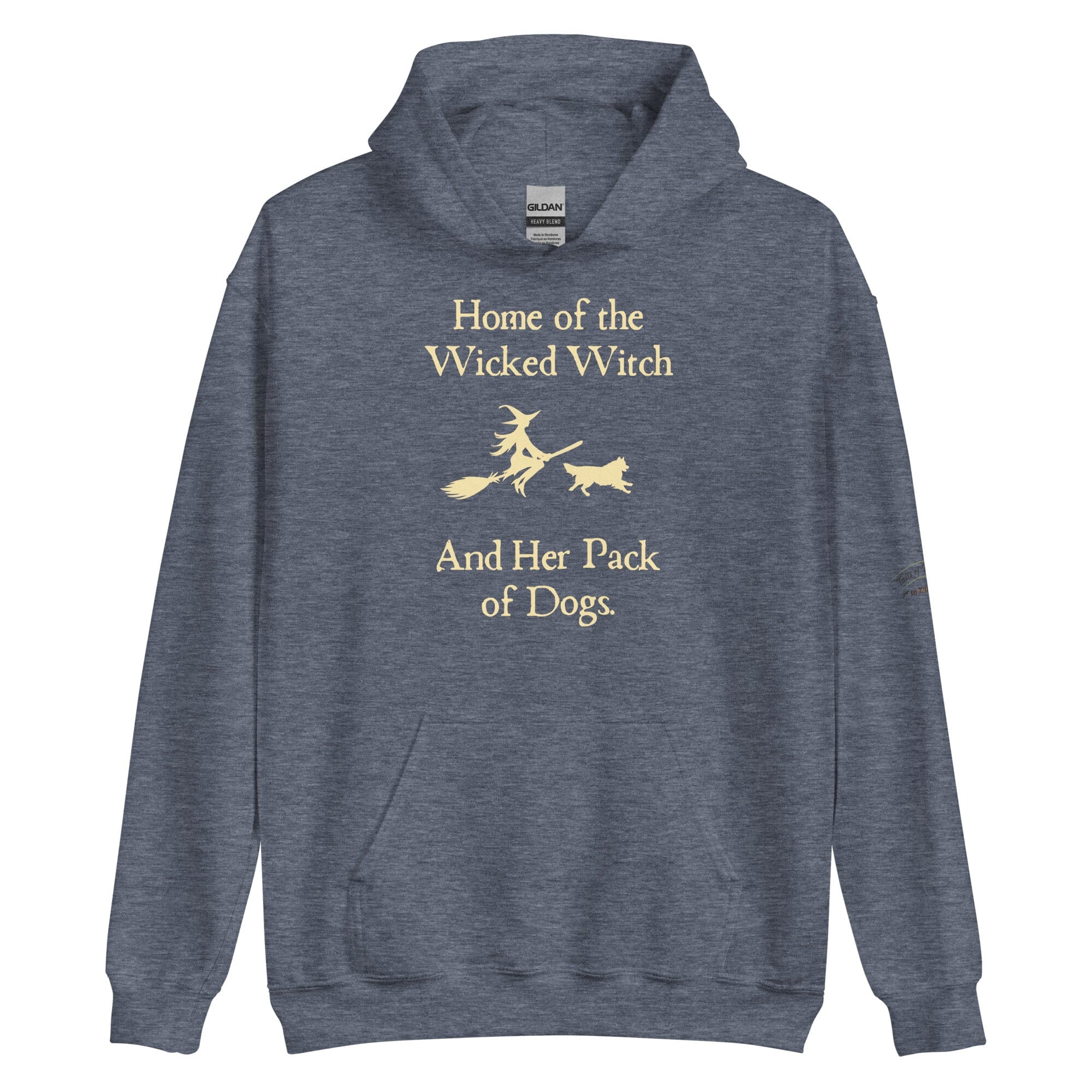 Wicked Witch Uni Hoodie (Tails of Rescue in Kahoots)
*Home of the wicked witch and her pack of dogs.
*YOUR PURCHASE HELPS SUPPORT ANIMAL RESCUE! RESCUE LOGO ON SLEEVE!
*Free U.S. Shipping
*This fits like a standard, men's top. Size up for baggy, or stay true to size for normal. *Colors are poly/cotton blend.